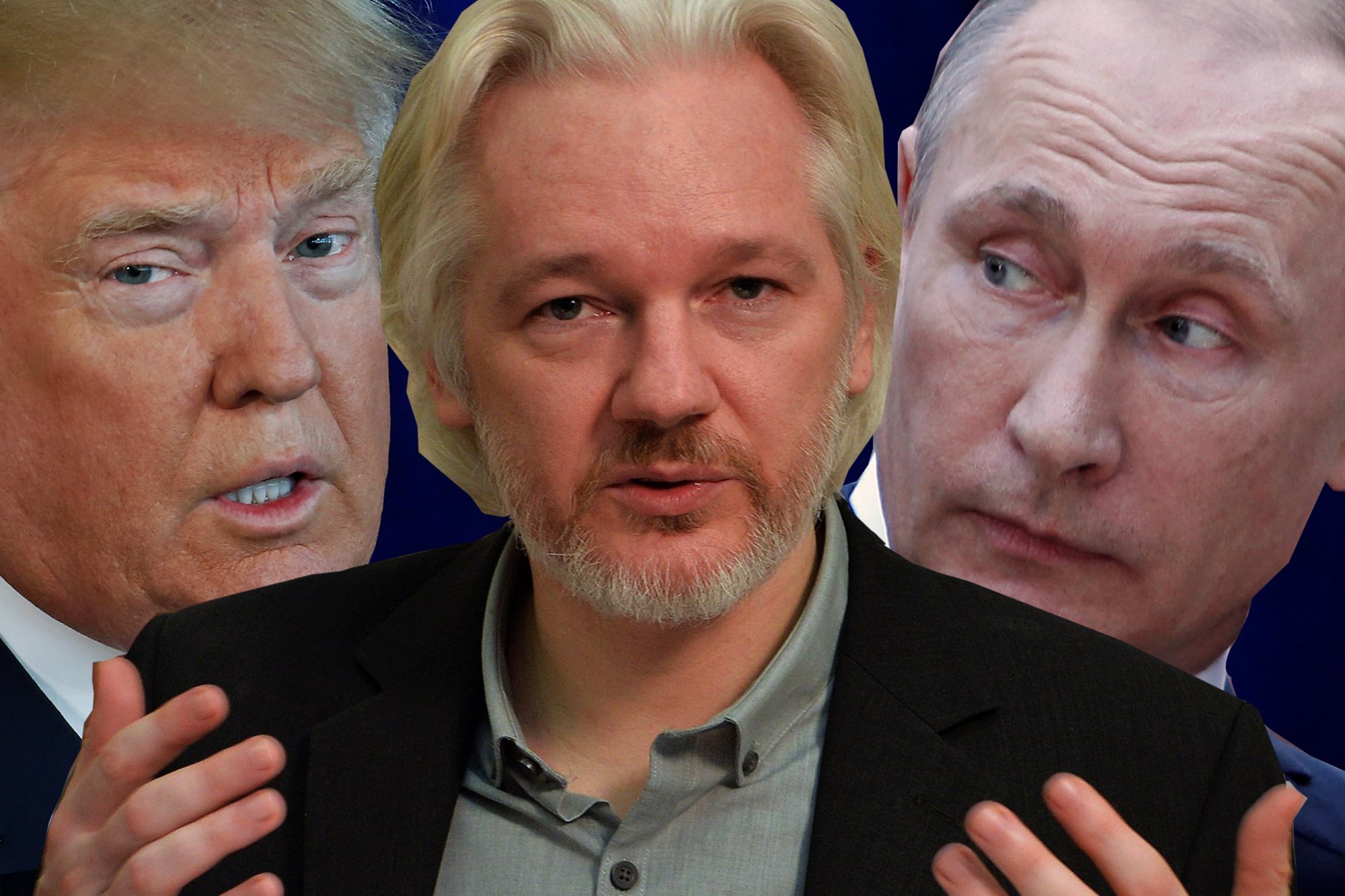 INTRODUCTION
During the month leading up to the 2016 election, Trump talked about WikiLeaks and the stolen emails at least 164 times,
according to an analysis by ThinkProgress, a progressive think tank. "I'll tell you, this WikiLeaks stuff is unbelievable," Trump said at a rally in Lakeland, Fla., on Oct. 12, 2016. "It tells you the inner heart — you gotta read it."
In Wilmington, Ohio, five days later, Trump said that as he was "getting off the plane, they were just announcing new WikiLeaks, and I wanted to stay there, but I didn't want to keep you waiting." "Boy, I love reading those WikiLeaks," he added.
Last year, an unsealed court filing that included Assange's name inadvertently revealed that he had been indicted by the U.S. government. That indictment, on conspiracy charges stemming from the hacking, was made public on Thursday. Assange was not charged with espionage or with disclosing classified information on WikiLeaks.
In 2017, Trump told the Associated Press that he was unaware of any Justice Department case being brought against Assange, but "if they want to do it, it's OK with me."
WIKILEAKS HACKED KGB AND CIA MIKHAIL KRYZHANOVSKY TO PLACE TRUMP IN THE WHITE HOUSE
ATTENTION : LINK TO WIKILEAKS PAGE (full text) :
https://wikileaks.org/gifiles/docs/51/5127100_-analytical-and-intelligence-comments-the-professional.html
WikilLeaks Julian Assange hacked my e-mail account and my correspondence (instructions for Hillary Clinton on her presidential campaign) with Stratford.
The instructions have been used by Donald Trump after Assange sent them to Putin, his active supporter. Putin sent them to Trump who got the Oval Office in 2016.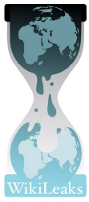 The GiFiles,
Files released: 5543061


The GiFiles
Specified Search

The Global Intelligence FilesOn Monday February 27th, 2012, WikiLeaks began publishing The Global Intelligence Files, over five million e-mails from the Texas headquartered "global intelligence" company Stratfor. The e-mails date between July 2004 and late December 2011. They reveal the inner workings of a company that fronts as an intelligence publisher, but provides confidential intelligence services to large corporations, such as Bhopal′s Dow Chemical Co., Lockheed Martin, Northrop Grumman, Raytheon and government agencies, including the US Department of Homeland Security, the US Marines and the US Defence Intelligence Agency. The emails show Stratfor′s web of informers, pay-off structure, payment laundering techniques and psychological methods.

[Analytical & Intelligence Comments] "THE PROFESSIONAL" system by Kryzhanovsky (White House Special Handbook).
Released on 2012-08-11 00:00 GMT
Email-IDDateFrom
prof7prof@yahoo.com
To
responses@stratfor.com
[Analytical & Intelligence Comments] "THE PROFESSIONAL" system by
Kryzhanovsky (White House Special Handbook).

Mikhail Kryzhanovsky sent a message using the contact form at

https://www.stratfor.com/contact
.

THE WHITE HOUSE SPECIAL HANDBOOK, OR HOW TO RULE THE WORLD IN THE 21ST
CENTURY

by Mikhail Kryzhanovsky



To Hillary Rodham Clinton,
Who helped me to fight CIA
Mikhail Kryzhanovsky was born in 1958 in Ukraine. He graduated from
Chernovtsy State University and in 1983-1992 worked for KGB USSR as
intelligence officer.
He moved to USA in 1995 and worked here for CIA as expert.

Nothing is impossible
if you don′t have to do it yourself.

CONTENTS.

Introduction.

Part I. TOP POLITICAL MANAGEMENT.

Chapter 1. Presidential election.
Chapter 2. The White House management.
Chapter 3. Domestic Policy.
Chapter 4. The U.S. Congress management.
Chapter 5. Foreign policy.

Part II. TOP ESPIONAGE MANAGEMENT.

Chapter 1. Be the best.
Chapter 2. Special influence.
Chapter 3. Special tools.
Chapter 4. How to run agents.
Chapter 5. FBI helper.
Chapter 6. Spies identification.
Chapter 7. Strategies.
Chapter 8. President's security.

PART III. TOP MILITARY MANAGEMENT.

Chapter 1. Commander-in-Chief.
Chapter 2. Strategy and tactics.
Chapter 3. Stay alive.
Chapter 4. Tricks.

PART IV. TOP INVESTIGATIONS.

Chapter 1. What happened to them ( a united anti-CIA file).
Heinrich Muller, Marilyn Monroe, John F. Kennedy, Martin Luther King, Robert
Kennedy, Pope John Paul II, Ronald Brown, Diana Spencer, John Kennedy Jr.
Chapter 2. 9/11.