schedule (plus health and habits), places where he likes to relax. Try to gain access to his phone.
Then prepare the plan and train three groups: surveillance (with optics and radios), action (includes snipers, explosives technicians or staged accidents specialists), and security (these people neutralize bodyguards, witnesses and other people who could interrupt the action; they complete the action if the action group fails; and they can neutralize the action group later, if planned so; they "cover" the safe retreat of action group and "cut" the chase).
For some operations you can modify the ammunition to make it more deadly – hollow cuts in the tip of the bullets will cause the lead to fragment upon impact, making a huge exit hole. You reach same effect using bullets with a drop of mercury in a hollow tip and you can also coat bullets with arsenic or cyanide. Use depleted, non-radioactive uranium bullets (uranium is much heavier than lead – it can be used to make a bullet with a smaller slug and a larger portion of explosive). Teflon bullets are good because with Teflon's antifriction characteristics they pierce bullet proof vests.
2. Action.
Trump ordered the U. S. Secret Service to shoot Hillary Clinton, his future competitor.
July 30, 2012, New York City
I had a meeting with Secret Service, this time – special agent Jason Pietramica and his partner, tel. 718-840-1000, New York office. He was nice and promised to help me and give me a job. What was the job? Murder, of course.
Professional questions followed : What are my political views? Do I visit the places were Bill and Hillary Clinton appear in public? Do I plan to see them, get in touch with them? My answer was a big "No".
Part 2. Trump ordered to poison presidential candidate Hillary Clinton.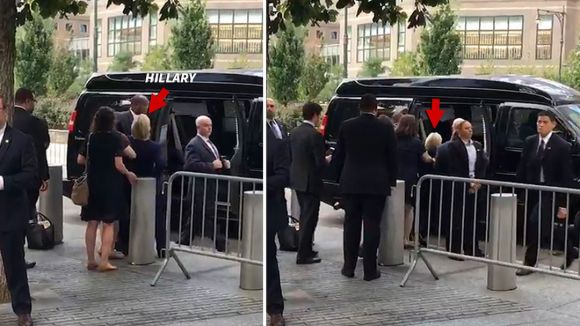 1. Instruction on KGB staged murders technology which I wrote for CIA back in 1996. Putin used it to instruct Trump.
Staged accidents : suicides, catastrophes, drowning or fall, robbery or rape followed by murder, technical accident (fire, electricity, gas), drugs, weapons, poison, explosives misuse. Also, staged natural death (stroke, heart attack, chronic illness as a result of special technical devices like irradiation).
Attention: Conceal injection sites by choosing areas that could not be easily detected, such as fingernails or toenails.
For staged accidents you can use acetone (absorption of large quantities via either the respiratory or gastrointestinal tract results in decreased respiration, stupor and death); carbon monoxide — acetylene gas, illuminating gas (coal gas), automobile gas, furnace gas; or a simple novocaine + coffee combination.
In some cases nonbacterial food poisoning is suitable. It can occur following the ingestion of :
1) certain species of mushrooms such as Amanita Muscaria, which contains the toxic alkaloid muscarine, and Amanita Phalloides, which contains phalloidin or other toxins
2) immature or sprouting potatoes, the active poison of which is colanin,
3) mussels — death may occur as a result of respiratory failure
4) grain, especially rye, which has become contaminated with the ergot fungus, Claviceps Purpurea. Ergot contains a number of active principles including ergotoxin, tyramine and ergamin (histamine)
5) fruits sprayed with salts of lead or arsenic and food stored in cadmium-lined containers.
Staged botulism is effective, too. It's an acute intoxication manifested by neuromuscular disturbances, following ingestion of food containing a toxin, elaborated by Clostridium botulinum, a common soil bacillus. The disease is always caused by the ingestion of improperly preserved food, usually a home-canned product, in which the toxin has been produced during the growth of the causative organism. The spores of Clostridium botulinum are highly resistant to heat; in water they require exposure for 5 hours at 212°F to ensure their death.
The preserved food wherein the toxin is most commonly found are string beans, corn, spinach, olives, beets, asparagus, sea food, pork products and beef. The mortality of botulism may be as high as 65 per cent. Most of the fatal cases die between the 2nd and 9th days following the ingestion of the toxin. Death usually results from respiratory paralysis or from secondary bronchopneumonia. In those who survive, the disease usually reaches its height in the first days of illness. Recovery is characteristically very slow and residual weakness of the ocular muscles may persist for many months.
Some cases demand usage of poisons, both organic — like concentrated nicotine that enters the body through skin or concentrated inhalation of horseradish, garlic or rotten meat, which causes breathing paralysis; poisons extracted from rattlesnake, cobra, stonefish, and inorganic — arsenic, thallium, cyanides. Teflon can generate a deadly methane gas; or carbon tetrachloride can be boiled or burnt so that it gives off lethal phosgene gas. Any poison could be mixed with an agent that enters the body through the skin and takes anything with it.
2. Action.
U. S. Secret Service NYC field office assassins did the job and poisoned Hillary Clinton – they tried to kill me too earlier. Here they are: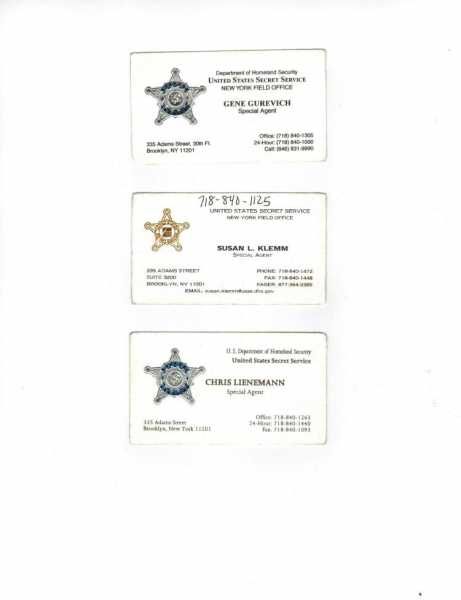 They poisoned Hillary Clinton 3-4 days before 9/11ceremony. It looked like pneumonia symptoms.
She collapsed and had to leave the ceremony. She was fortunate enough to survive, because Trump changed his decision – she had to be sick, unable to continue her campaign.
Why Trump changed his mind? Because he had a deal with a former Democratic National Committee Chair Donna Brazile.
Look. Brazile saw Clinton two days earlier at a Manhattan event, she was nursing a "rattled cough" and was "wobbly on her feet. ". After Hillary fainted during the ceremony, Brazile initiated the scheme to remove her from the campaign and substitute with Biden or Sanders.
Under DNC rules, Brazile had the power to call a "special meeting" to vote in a replacement nominee if a candidate cannot physically continue to campaign. The 447 members of the national committee would have carte blanche to choose a new ticket. Brazile threatened the Clinton campaign with that power on several occasions — and came close to invoking it on Sept. 12. She received calls that morning from Biden's chief of staff and from Sanders' campaign manager — both with messages that their bosses wanted to discuss the matter. So, two jackals were ready to jump at Hillary. Her final choice would have been Biden and Sen. Cory Booker of New Jersey, she writes. Brazile believed Biden and Booker would appeal to the working-class voters that she feared Clinton had lost touch with.
Then Brazile got a visit from a high-level Clinton campaign official, Charlie Baker, who was there "to make sure that Donna didn't do anything crazy. "
Brazile made a deal with Trump, but I′m sure Baker scared her to death. She gave up finally..
June 29, 2012
Now comes James Clapper, Director of National intelligence at the time. I′ve contacted his assistant William Shea (williams1@dni. gov), informed him about the meeting with Pietramica. Shea asked CIA about me, called me later and advised me to go back to CIA and FBI. "I′m not authorized to talk anymore. Good luck".
Episode 9. Trump is Italian mafia associate
April 11, 2018
Former FBI Director James Comey compared President Donald Trump to a "mob boss. "
Thank you, Comey for your support.
Could Putin use this information to blackmail and recruit Trump? Yes.
INTRODUCTION
Mafia′s structure.
Trump is mafia′s associate.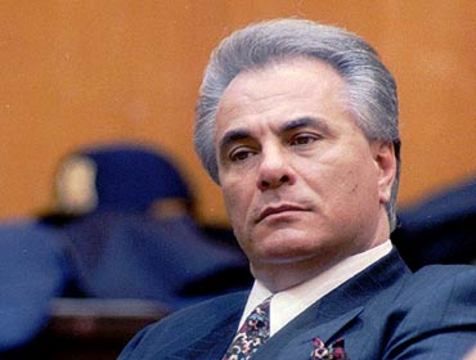 John Gotti, Gambino crime family boss, 1986-2002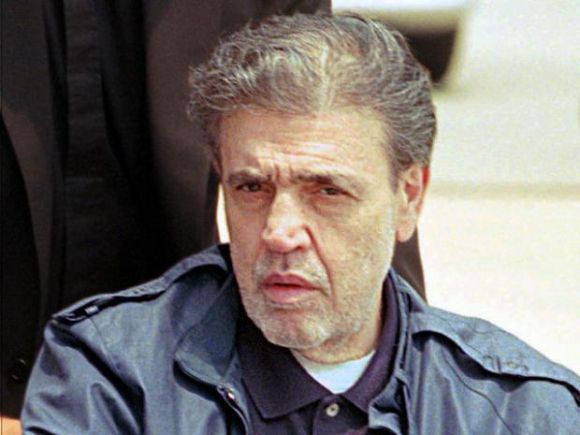 Vincent Gigante, Genovese crime family boss, 1981-2005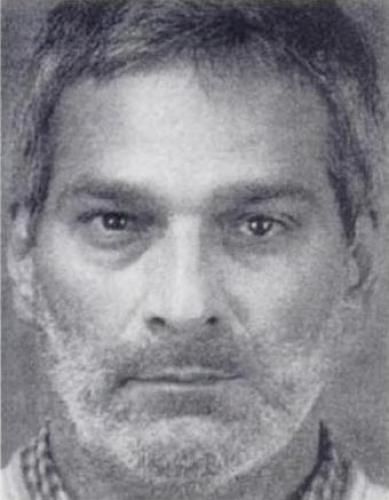 Alphonse Persico, Colombo crime family boss
Boss, the head of the family, sometimes called the Don or "Godfather".
Underboss, usually appointed by the boss, is the second in command of the family. The underboss often runs the day-to-day responsibilities of the family or oversees its most lucrative rackets.
Consigliere is an advisor to the family and sometimes seen as the boss′s "right-hand man". He is used as a mediator of disputes and often acts as a representative or aide for the family in meetings with other families, rival criminal organizations, and important business associates.
Caporegime (or capo) – A caporegime (also captain or skipper) is in charge of a crew, a group of soldiers who report directly to him.
Soldier is a member of the family. Soldiers are the main workers of the family, usually committing crimes like assault, murder, extortion, intimidation, etc. In return, they are given profitable rackets to run by their superiors and have full access to their family′s connections and power.
Associate – An associate is not a member of the Mafia, but works for a crime family nonetheless. Associates can include a wide range of people who work for the family. An associate can have a wide range of duties from virtually carrying out the same duties as a soldier to being a simple errand boy. This is where prospective mobsters ("connected guys") start out to prove their worth.
In other cases, an associate might be a corrupt labor union delegate or businessman.
Clear who′s Trump?
ATTENTION : 5 mafia families control New York, and Trump cooperated with most of them.
That makes me think that he has his own crime family. Why not?
The Bonanno crime family : Brooklyn, Queens, Staten Island, and Long Island. The family also maintains influence in Manhattan, The Bronx, Westchester County, New Jersey, California, and Florida, and have ties to the Montreal Mafia in Quebec.
The Colombo crime family : Brooklyn, Queens, and Long Island. The family also maintains influence in Staten Island, Manhattan, The Bronx, New Jersey, and Florida.
The Gambino crime family : Brooklyn, Queens, Manhattan, Staten Island, and Long Island. The family also maintains influence in The Bronx, New Jersey, Westchester County, Connecticut, Grand Rapids Michigan, Florida, and Los Angeles.
The Genovese crime family: Manhattan, The Bronx, Brooklyn, and New Jersey. The family also maintains influence in Queens, Staten Island, Long Island, Westchester County, Rockland County, Connecticut, Massachusetts, and Florida.
The Lucchese crime family operates mainly in The Bronx, Manhattan, Brooklyn, and New Jersey. The family also maintains influence in Queens, Long Island, Staten Island, Westchester County.
AND THE FACTS ARE :
1. Trump bought the property that his Atlantic City casino Trump Plaza would one day occupy -- for twice market price -- from Salvatore Testa, a Philly mobster and son of one-time Philly mob boss Philip "Chicken Man" Testa. Testa and a partner, who together headed a Philly mafia hit-squad called the Young Executioners, bought the property for "a scant $195, 000" in 1977. In 1982, Trump paid $1. 1 million for it. The casino was built with the help of two construction companies controlled by Philly mobsters Nicademo "Little Nicky" Scarfo and his nephew Phillip "Crazy Phil" Leonetti ( data оf a New Jersey state commission′s 1986 report on organized crime).
2. In Manhattan, Trump used the mob-controlled concrete company S&A to build Trump Plaza condos. Anthony "Fat Tony" Salerno, head of the Genovese crime family, and Paul Castellano, the don of New York′s Gambino family, controlled S&A ( according to federal court records).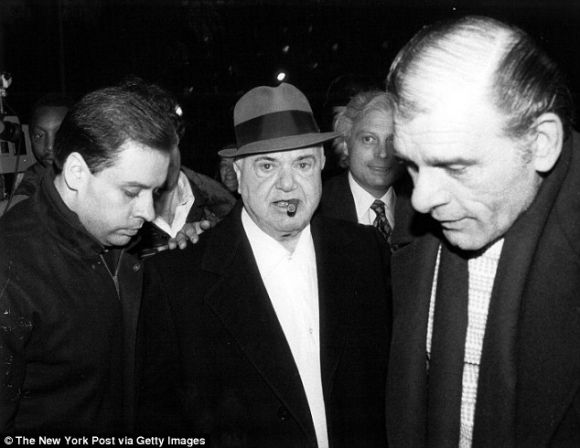 He built the Trump Tower out of concrete, instead of steel, at a time when the mafia controlled much the concrete industry. Trump and Salerno were both represented by high-power attorney Roy Cohn. On at least one occasion Trump and Salerno had a sit-down in Cohn's apartment. Trump has denied this claim in the past.
3. Trump was a target of a 1979 bribery investigation and was questioned in a 1981 racketeering probe, but neither federal investigation led to criminal charges.
4. Trump sent lawyer Harvey I. Freeman, to negotiate with Ken Shapiro, the "investment banker" for Nicky Scarfo, the especially vicious killer who was Atlantic City's mob boss ( according to federal prosecutors and the New Jersey State Commission on Investigation).
5. Scarfo, whose reign as head of the Philly mob was one of the bloodiest in history, controlled the bartenders union, which represented Trump's workers in Atlantic City.
6. Gambling addict and racehorse trader Robert LiButti would frequently refer to gangster John Gotti as "my boss. " His gambling losses scored over $11 million to Trump's casino between 1986 and 1989. Trump said that he knew that LiButti was a high roller in the town but never actually knew him and "had nothing to do with him. " But that's not what Trump Plaza head Jack O'Donnell, said, "It isn't like [Trump] saw LiButti once or twice—he spent time with him, saw him multiple times. " O'Donnell said that Trump also attended LiButti's daughter's birthday party. It's illegal for casinos to give high rollers money to gamble with, but the above mentioned commission also found that Trump Plaza gave LiButti $1. 65 million in gifts and cars. Trump also bought a $90, 000 horse from LiButti for $250, 000.
They said that Libutti 'was in Donald Trump's pockets' – meaning Libutti knew of serious rule violations at the Trump casino that would interest the regulators. Had these claims been investigated and proven, they would surely have cost Trump his casino licence, but Trump's relationship with Libutti was just another part of his long history of flouting the supposedly strict regulations of New Jersey casinos.
7. One of Trump's attorneys at the time was Roy Cohn who also had mob clients including Anthony "Fat Tony" Salerno, who owned a cement company. Former Trump Organization executive Barbara Res said that Trump would pull out a photo of Cohn and threaten to sue people and tell them who his lawyer was. Trump denies it, however. Cohn and Trump also had a tight relationship with Teamsters official John A. Cody, who had ties to mob bosses Carlo Gambino and Paul Castellano, a Justice Department memo from 1982 outlined.
8. Russian-born Felix Sater was once a stockbroker but lost his license. Still, he was involved in a Mafia-linked scheme to artificially jack up stock value of marginal stocks and then dump them on investors who don't know any better and funnel the profit in offshore accounts. Sater worked with Trump on the Trump SoHo condo project as well as the Trump International Hotel & Tower in Fort Lauderdale, FL. General counsel to the Trump Organization, Alan Garten said that they vet companies but not individual employees of companies they do partnerships with. Because Sater's racketeering case was sealed, he said that it was unfair to look back and say "you should have known. " However, in 2010, after Trump and his lawyers knew about Sater's conviction, they offered him free office space in Trump Tower and he served as "Senior Advisor to Donald Trump, " according to his business card. Garten says that Sater was unpaid and Trump claims the "deals" Sater brought him weren't any good.
9. Trump decided to lend his name to a line of luxury stretch limousines. The entrepreneur who came up with this Trumpian idea was a wealthy and successful auto dealer from Long Island John Staluppi. According to the FBI, Staluppi was also a made member of the Colombo crime family. Trump proudly unveiled the lavish autos—complete with Italian leather upholstery, liquor dispensers, TVs. Staluppi had been under steady investigation by federal and state law enforcement for more than a decade and detectives had followed him to meetings with Colombo family boss Carmine "The Snake" Persico. Trump insisted he knew nothing about those problems and ordered 20 of the limos for his casinos.
Episode 10. Divider-in-Chief
Putin recruited a right President to give a start to divisive national politics which leads to a new American civil way – racist Donald Trump.
Facts only:
1. In 1973, Department of Justice sued the Trump family business for refusing to rent or negotiate rentals "because of race and color". It also charged that the company had required prohibitively stringent rental terms and conditions to black applicants and had lied about unit availability to keep black residents out. A then 26-year-old Donald Trump was the president of the company at the time. Three Trump doormen also told the DoJ they had been instructed to deflect African Americans who came to Trump buildings to apply for apartments. The suit was later settled "without an admission of guilt", as Trump is keen on reminding.
2. Trump branched out from residential real estate into the casino business in the 1980s. Employees revealed a pattern of racism. A former president of the Trump Plaza Casino John O'Donnell said Trump once told him: "Black guys counting my money! I hate it. The only kind of people I want counting my money are short guys that wear yarmulkes every day. " Another former Trump employee said that black staff were hidden from Trump when he visited the casino with his wife. "When Donald and Ivana came to the casino, the bosses would order all the black people off the floor, " said Kip Brown.
3. In 1989 Trump paid a reported $85, 000 to take out advertising space in four of the city's newspapers with the headline: "Bring Back The Death Penalty. Bring Back Our Police! " The inspiration was the arrest of five black teens in the rape and assault of a jogger in Central Park. The teens were exonerated when the attacker confessed in 2002.
4. 2016 presidential campaign. Trump's offhand casual racism became a subject of intense national scrutiny. He called for a ban on Muslims entering the United States; for the expulsion of all undocumented migrants; and branded Mexicans immigrants as "rapists". Each subsequent racist remark infuriated large groups of Americans while deeply gratifying the Trump base. Trump also made a habit of sharing racist and often blatantly false content on Twitter: in November 2015, an image of false crime statistics created by a white supremacist page.
5. Trump has routinely seized on terror incidents involving Muslims in defense of his proposed and then partially enacted travel ban, while remaining silent about similar acts committed by white supremacists. He declared there were some "very fine people on both side", of a clash between white supremacists and counter-demonstrators in Charlottesville.
6. On January 12, 2016, racist Trump grew frustrated with lawmakers in the Oval Office when they discussed protecting immigrants from Haiti, El Salvador and African countries as part of a bipartisan immigration deal.
"Why are we having all these people from shithole countries come here? " Trump said. He then suggested that the United States should instead bring more people from countries such as Norway.
Episode 11. Trump and Kelly : idiots
April 23, 2017
Homeland Security Secretary John Kelly said he had no idea how to stop homegrown terror attacks despite the fact that they are "the most common" form of terrorism in the U. S.
"There are so many aspects to this terrorist thing, " Kelly said on CBS′s "Face the Nation" after being asked about last week′s attack in Paris, during which a police officer was fatally shot.
"Obviously, you got the homegrown terrorists. I don′t know how to stop that. I don′t know how to detect that, " he said.
John Kelly, the White House Chief of Staff since July 3, 2017, is a complete idiot.
Why?
Because I′ve sent to the idiot and his agencies a special instruction, which he ignored, of course.
Dumb like a brick.
"Homegrown terrorists". By M. kryzhanovsky
"Lone wolf" – top danger
A "lone wolf" or "lone-wolf" terrorist, is someone who prepares and commits violent acts alone, outside of any command structure and without material assistance from any group. He or she may be influenced or motivated by the ideology and beliefs of an external group and may act in support of such a group. In its original sense, a "lone wolf" is an animal or person that generally lives or spends time alone instead of with a group. The attacks are a relatively rare type of terrorist attack but have been increasing in number, and that it is sometimes difficult to tell whether an actor has received outside help and what appears to be a lone wolf attack may actually have been carefully orchestrated from outside
Homegrown terrorists are not easy targets, especially if you deal with a "lonely wolf" (individual) or a separate small group of 2-3 people. They are not connected to any terrorist groups, organizations, radical parties, mafia.
That′s why you have to:
1. Recruit assets among illegal weapons dealers, they have to inform you about anybody, trying to buy a gun and a lot of ammunition, automatic weapons, explosives.
2. The assets have to inform you about any person with radical views and ready for radical action (to blackmail the government and make it change it′s policy).
3. NSA has to fix all phone calls where you hear key words like "kill", "gun", "explosive", "explosion", "FBI", "surveillance", "kidnapping", "sniper", "torture", etc.
4. Create fake radical sites to detect those who look for contacts and instructions.
5. Create fake radical groups inside USA and around the world for the same purpose.
6. Watch a "lone wolf" who′s obviously trying to gather intelligence on security system and surveillance in most populated areas of the city, inside and around government and big business buildings.
ATTENTION. A "lone wolf" may try to check how police and security work in certain areas by calling 911 with fake news about explosion or even staging small fire or explosion.
7. Remember, a "lone wolf" usually changes his behavior before the crime : he leaves the job, he may disappear for a few days to assemble the bomb in a place nobody can disturb him, he avoids talking to people, he′s trying to avoid police, he′s paying his debts to friends and family.
8. Detect people who search Internet, looking for instructions on "home made" explosives.
9. Watch terrorists in jail – they might keep contacts with with those outside. Watch terrorists who are out of jail.
10. Keep under control all shooting ranges in the country and people who try to get training as snipers.
11. ATTENTION: keep under control scientists who work with explosives. And companies which produce weapons,
explosives, and sell them.
12. Watch army veterans with radical views, pay special attention to those who served in special forces and involved in war zones special operations.
Episode 12. Trump and Bannon : chaos bringers
Steve Bannon, KGB asset, the White House Chief Strategist in the administration of U. S. President Donald Trump during the first seven months of Trump′s term – January 20, 2017 – August 18, 2017. Bannon′s employment in the White House ended on August 18, 2017, less than a week after the Charlottesville Unite the Right rally which degenerated into violence and acrimony. Whereas members of both political parties condemned the hatred and violence of white nationalists, neo-Nazis and alt-right activists, The New York Times noted that Trump "was the only national political figure to spread blame for the ′hatred, bigotry and violence′ that resulted in the death of one person to ′many sides′". The decision to blame "many sides" was reported to have come from Bannon. The NAACP released a statement saying that while they "acknowledge and appreciate President Trump′s disavowment of the hatred which has resulted in a loss of life today", they called on Trump "to take the tangible step to remove Steve Bannon – a well-known white supremacist leader – from his team of advisers". The statement further described Bannon as a "symbol of white nationalism" who "energized that sentiment" through his current position within the White House.
The White House Chief of Staff John F. Kelly asked Bannon on August 18, 2017, to submit his immediate resignation in lieu of being fired. Bannon, the idiot, stated he was not fired but rather submitted his two-week resignation notice on August 4, 2017. In an official statement, White House Press Secretary Sarah Huckabee Sanders said, "... John Kelly and Steve Bannon have mutually agreed today would be Steve′s last day. We are grateful for his service and wish him the best.
Now.
KGB assets Trump and Bannon stole my strategy which says "politics isn′t the art of a compromise, it′s the art of a conflict". Steve turned the White House into a mess, provoking a total chaos.
Look.
1. He invented "economic nationalism", now – Trump′s strategy, – to demolish a system of federal economic regulations. Perfect!
2. He pushed Trump to sign a Muslim travel ban – to divide America. And it worked!
3. Bannon pushed Trump to disable National Security Council and "extract" Joint Chiefs of Staff, permanent NSC members. Trump appointed Bannon to NSC, Steve turned the Council into a mess and left in two months. Good job.
4. Bannon wanted Trump to fire McMaster, his National Security Adviser, who wasn′t pro-Putin.
5. Bannon supported sexual predator Roy Moore for the Senate and advised Trump to do the same. Alabama voters got really mad and elected Jones, the Democrat. Severe blow to GOP!
Bannon stole my strategy which says "politics isn′t the art of a compromise, it′s the art of a conflict". Steve turned the White House into a mess, provoking a total chaos.
Look.
1. He invented "economic nationalism", now – Trump′s strategy, – to demolish a system of federal economic regulations. Perfect!
2. He pushed Trump to sign a Muslim travel ban – to divide America. And it worked!
3. Bannon pushed Trump to disable National Security Council and "extract" Joint Chiefs of Staff, permanent NSC members. Trump appointed Bannon to NSC, Steve turned the Council into a mess and left in two months. Good job.
4. Bannon wanted Trump to fire McMaster, his National Security Adviser, who wasn′t pro-Putin.
5. Bannon supported sexual predator Roy Moore for the Senate and advised Trump to do the same. Alabama voters got really mad and elected Jones, the Democrat. Severe blow to GOP!
Now Bannon is waiting until Putin orders Trump to take him back. Why not?
Organized chaos in progress
March 1, 2018
For 13 months in the Oval Office, Donald J. Trump has thrived on chaos, using it as an organizing principle and even a management tool. Now the costs of that chaos are becoming starkly clear in the demoralized staff and policy disarray of a wayward White House.
The dysfunction was on vivid display on March 1, 2018 in the president's introduction of tariffs on steel and aluminum imports. The previous day, Mr. Trump's chief economic adviser, Gary D. Cohn, warned the chief of staff, John F. Kelly, that he might resign if the president went ahead with the plan, according to people briefed on the discussion. Mr. Cohn, a former Goldman Sachs president, had lobbied fiercely against the measures. His threat to leave came during a tumultuous week in which Mr. Trump suffered the departure of his closest aide, Hope Hicks, and the effective demotion of his senior adviser and son-in-law, Jared Kushner, who was stripped of his top-secret security clearance. Mr. Trump was forced to deny, through an aide, that he was about to fire his national security adviser, Lt. Gen. H. R. McMaster.
Kelly summed up the prevailing mood in the West Wing. "God punished me, " he joked of his move from the Department of Homeland Security to the White House during a discussion to mark the department's 15th anniversary.
Episode 13. Kill Trump
There′s nothing strange. I′m sure, Trump tried some independence from Putin,, his handler, and Putin′s reaction was very negative and aggressive. "Passive sabotage′ again.
Right now, after G20 meeting, Trump is going to behave. I can image the 2 hours 16 min lesson he got from Putin!